Environment´s information
It is surrounded by many interest places as well as the Foz of Lumbier, Sangüesa, Aibar, green routes, bike routes. Beside of this, Sada is a very quiet village which has all services: bakery, shop, conditioned swimming pool. 
Sada
Village of the region of Valdaiba in the border of Sangüesa which lets both the contact with the nature as the rural Romanesque art of its churches, hermitages, civil buildings and medieval bridges. Its parish has a big Romanesque altarpiece from the XVII century. It has two hermitages. Beautiful Renaissance cruise in the path to the hermitage of Santa Eufemia. The maternal grandmother of San Francisco Javier was from Sada. In the surroundings you cannot leave of visiting Sangüesa, the Javier´s castle, the monastery of Leire and the reservoir of Yesa.
WHERE TO GO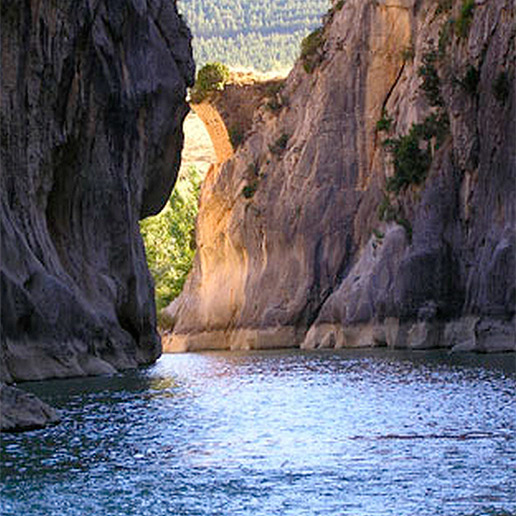 Foz de Lumbier
Es una profunda y estrecha garganta en torno al río Irati de una longitud de algo más de un kilómetro y un desnivel máximo de 120 m. Reserva Natural ideal para disfrutar de un paisaje impresionante, p...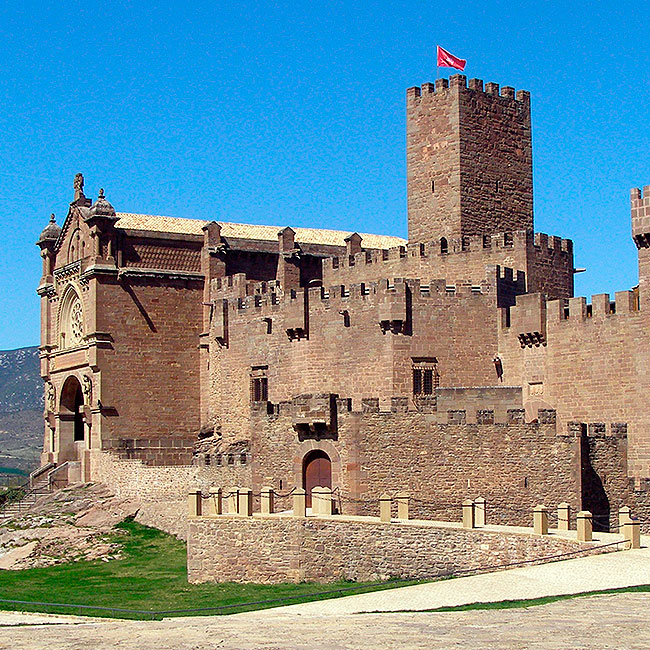 Castillo de Javier
Sus torres almenadas recortan el cielo reforzando su encanto medieval. Cuna de San Francisco Javier, a 8 km. de Sangüesa, al que peregrinan miles de navarros en la Javierada. Su conjunto arquitectónic...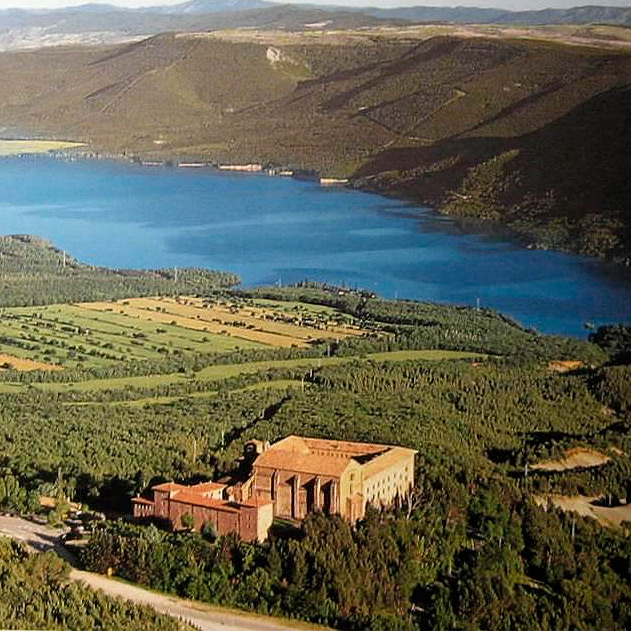 Monasterio de Leyre
Uno de los mejores monasterios de España situado en un bello entorno natural en el que un románico naciente aflora de manera singular de los siglos XII y XII. Y cerca se encuentra el embalse de Yesa c...
UPCOMING EVENTS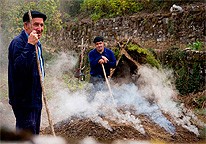 Orhipean en Ochagavía
En Ochagavía, 25 de agosto
La localidad se engalana para recrear la vida de sus gentes hace 100 años. Hilanderas, lavanderas, barberos, niños jugando y un largo etcétera de personajes ayudan al visitante a trasladarse a los alb...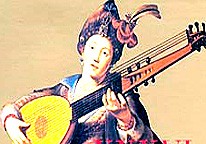 Semana Música Antigua
En Estella/Lizarra, del 1 al 15 de septiembre
Durante la primera quincena de septiembre se celebra la semana de Música Antigua en Estella-Lizarra, bella ciudad monumental, situada en pleno Camino de Santiago, conocida como la "Toledo del Norte". ...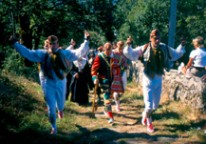 Danzantes de Ochagavía
En Ochagavía, 8 de septiembre
El Santuario de Nuestra Señora de Muskilda, situado a 2 kilómetros de Ochagavía, es testigo de estos primitivos bailes que se repiten desde hace ya más de trescientos años. Este lugar privilegiado, de...